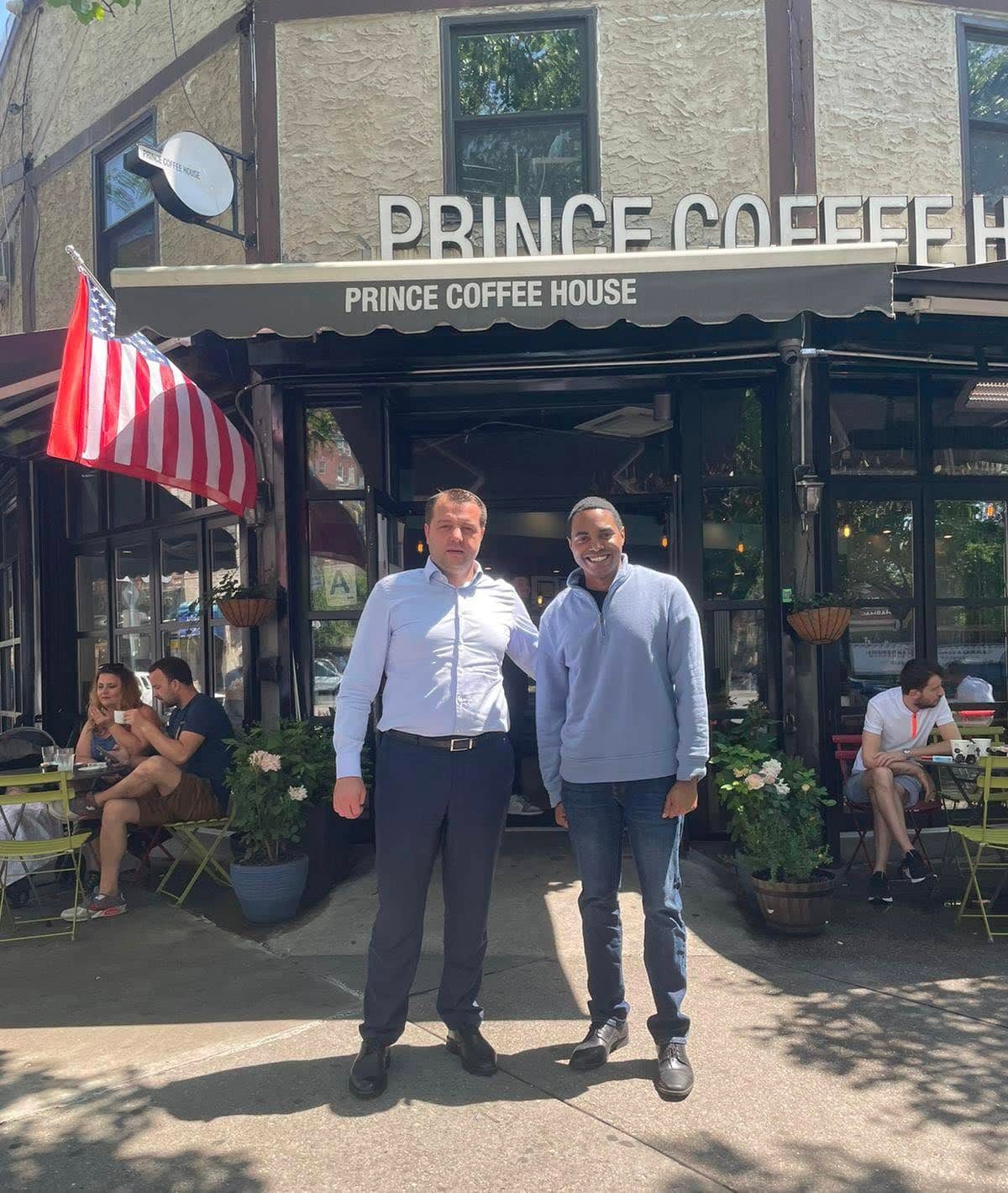 Businessman Shkëlqim Devolli meets US Congressman Ritchie Torres at Prince Coffee House in New York
American congressman Ritchie Torres met the well-known Kosovar businessman Shkëlqim Devolli at one of the main meeting points of Albanians in New York, at the Prince Coffee House.
Torres, who is well known for his support of Kosovo, has discussed with the shareholder of Devolli Corporation about increasing the commercial cooperation of the USA and Kosovo.
Devolli has told the American congressman about the penetration of Comodita and Prince in the American and European markets, as well as about the ambitious plans to further extend the activity in the USA.
At the same time, Torres has been invited to visit the units of the Devolli Corporation during the visit he has announced he will make soon in Kosovo.
American Congressman Ritchie Torres has recently called for Kosovo to join NATO, and has often spoken about clarifying the fate of the missing and the need for Serbia and the five EU states to recognize the independent state as soon as possible.