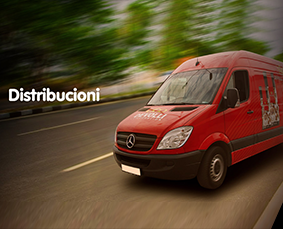 DLS - Devolli Logistic System
Devolli Corporation, among many of its core activities, has developed and adopted a very modern distribution system that extends throughout Kosovo.
The main purpose of establishing such a distribution network has been and remains the fulfillment of customer requirements for Devolli Corporation products as well as enabling the application of modern distribution strategy at any point in all parts of Kosovo. Devolli Corporation's distribution philosophy is to exceed customer expectations by serving high quality products, services and values. From ordering to delivery, Devolli Corporation stands a step ahead by using innovative techniques to serve its customers as efficiently as possible. Today Devolli Corporation owns a fleet of over 100 vehicles including:
Heavy Trucks (10t and 20t)
Small Trucks  (from  3.5t), and
Small vehicles, such as pick-up
Customer satisfaction is the benchmark of Devolli Corporation which is also the key to continued success and achievement.