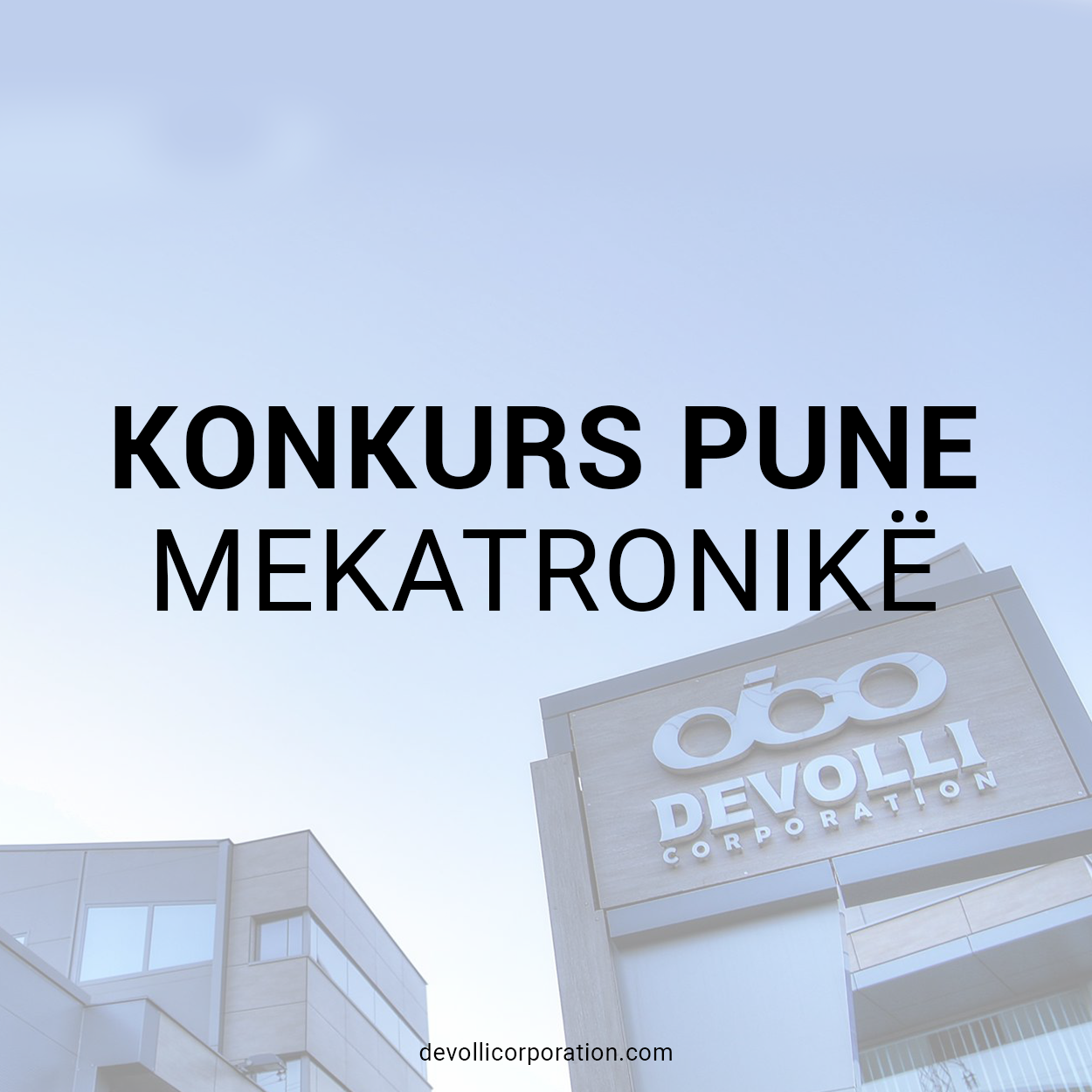 Devolli Corporation Announces a Job Place
"Devolli Corporation" Sh.pk in order to provide the opportunity for those interested in learning new experiences in the private sector, state:
JOB PLACE
To fill vacancies for:
– MECHATRONIC PRACTICE
"Devolli Corporation" invites interested people to become part of the internship program, which will enable young people to gain practical knowledge in the private sector.
Interns will have the opportunity to attend day-to-day private-sector job activities, gain new knowledge and employment opportunities at Devolli Corporation.
Practice will be held in Peja and will last 3 months.
Priority will be given to the candidates with:
– Academic preparation from relevant field,
– Good English or other language skills,
– Good communication skills,
– Good computer skills,
– Be equipped with Driver Patent – Category "B",
– The ability to work full time.
Applicants who apply must send these documents:
– CV together with accompanying evidence,
– Motivational letter
– Copy of Identity Card,
– Patent Driver's Copy,
– Certification of eventual training.
The application is made via email – e-mail to:
[email protected]
The competition is open until 28.02.2018, time 17: 00h.