Production and Services, Leader of the production and distribution of quality coffee products which are the market leader in the market. Leader in the production and distribution of mattresses and sponges of the highest standards in Kosovo. Powerful distribution network with equipment and sales force covering almost the entire territory of Kosovo, the first Cofee shop in Kosovo, More than 500 workers. The portfolio of sales and distribution is constantly expanding in line with market potential and trend changes.
Integration of the leading brands of different product categories;
Brand-focused management;
Management of key clients;
Team with great experience in sales;
Direct access to more than 10,000 points of sale in Kosovo.
Our strategic priorities:
Achieve full business potential
Increased customer focus
Strengthen the team
History
The company ``Devolli Commerce`` was founded by the late Mr. Ibrahim Devolli in 1989, and started business activity in 1990.
It was challenging time in the early 90s when Mr. IBRAHIM DEVOLLI found courage, courage to start investing in Kosovo, starting as a small company with a total of 30 workers, and with simple technology.
Today, Shkelqim Devolli, son of Mr Ibrahim Devolli, developed a well-known regional corporation with more than 500 workers with the most modern technology known as the Devolli Corporation.
We are committed to continue gradually advancing and expanding the production and service program, which consists of a wide spectrum of activities, while maintaining the stable position of capital.
More than that, thanks to modern technology, management and development strategy, "Devolli Corporation" is ready to meet customer needs for high quality products anytime and in any case.
Currently, "Devolli Corporation" has a qualified leadership team. There are more than 500 workers, mainly focused on meeting customer needs. Its leadership aims to increase the number of workers up to thousands in the medium term.
With the inclusive network, "Devolli Corporation", it is able to supply good products and services to every corner of Kosovo, Albania and Macedonia and safely expanding its exports to other countries.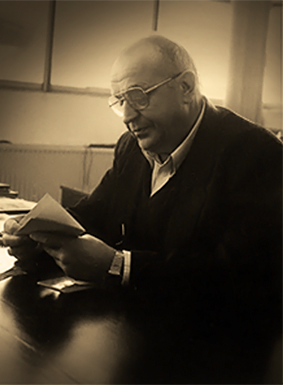 Awards
Devolli Corporation applies management procedures certified to ISO and HACCP standards, supported by modern technology, under the guidance of a continuously trained staff.
HACCP is a management system where food security is addressed through biological, chemical and physical risk analysis and control, from raw material production, procurement and training to production, distribution and final product consumption.
HACCP is designed to be used in all segments of the food industry from growth, harvest, production, distribution to food preparation.
ISO 9001: 2008 defines the criteria for the quality of the management system and is the only family standard that can be certified (although this is not required). Can be used in any organization, large or small, regardless of the scope of activity and activities.
In fact, ISO 9001: 2008 is implemented by more than one million companies and organizations in more than 170 countries.
Using ISO 9001: 2008 helps customers have good products and services that bring a lot of business benefits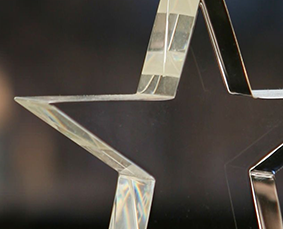 Basic Values
``The quality of our products and services relies on the quality of our people``.<br />
As Devolli Corporation, with all of our people, we aspire to provide customer satisfaction and continuous growth by delivering high quality products and services with the highest quality.
We are committed to becoming a symbol of trust, quality and values.

"Our basic objective is to be the best."

Our main goal is to be the best in quality, services, supply and distribution by offering customers the opportunity to have our products and services available with the best possible quality.

"The quality of our products and services relies on the quality of our people".

Our company is built around two main assets, our brands and our people.

The combination of talent, learning, knowledge, experience and passion of our people has made us reach where we are.

The working environment assists in the professional growth of our employees as well as in healthy interpersonal relationships.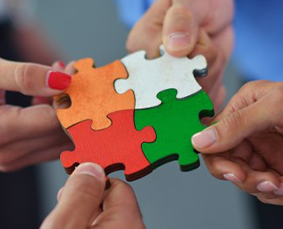 Focus
Quality is the key to the creation and protection of our brands.<br />
In accordance with market requirements, our expert team analyzes the market needs and on the basis of these results,
defines the concept of a new product.
The stages of creation and production of a product pass through various processes in order to create a safe and loving product for consumers. Quality control is done by professional staff which enables a high level of analytical support. One of the main points where we focus is differentiating our products compared to quality competitors.
The most important areas where Devolli Corporation's strategy is based are:

Customer Relationships

Product Management


Kualiteti

Loyalty of workers

Developing workers and community


Progresi i shitjeve

Research and development as well as expenditure control

Customers

Every customer has their own specific needs and as a supplier you need to listen carefully to these requirements and to live with them forever!

Satisfied customers, along with satisfied staff, are the company's most valuable asset. Consumers are our greatest asset, so we pay them special attention by communicating openly and responsibly in order to build mutual trust and respect.
Having excellent customer relationships, we strive to increase our investments and offer them more innovative products and services so that this relationship is long-lasting. We strive to give the most out of our knowledge in various industries , from production to consumption.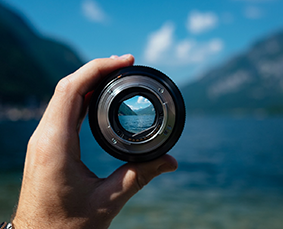 Subscribe to the newsletter
For Devolli Corporation's Largest Company Focusing on customer needs and desires, blending human capital expertise, innovation, and technology resources, represent the benefits we consider to be the primary in our company.
Contact
At Devolli Corporation, our vision is to be recognized in the country but also in Europe by consumers, communities and people. We always do our best to offer the highest values of Devolli Corporation products
Contact
As Devolli Corporation, we strive to achieve high standards of social responsibility. Moreover, we have always believed in the importance of building a large and sustainable company with various innovative products and services.
Contact