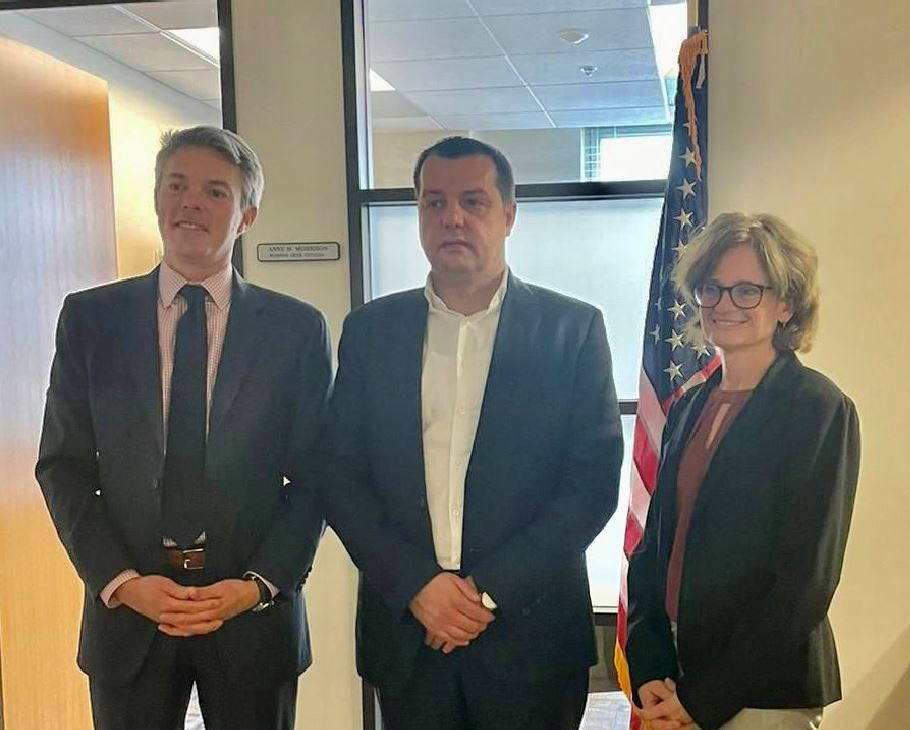 Businessman Shkëlqim Devolli in Washington DC - important meetings at the State Department and with the former Israeli prime minister
Kosovar businessman Shkëlqim Devolli is staying in the United States of America, where he is holding various meetings with representatives of American state institutions and influential international personalities.
The shareholder of Devolli Corporation had meetings during the day at the US Department of State, where he was received by Anne Morrison, Kosovo affairs officer, and Robert Morgan, regional economy officer at the Office of Southern and Central European Relations.
Devolli has told American officials about the state of the Kosovar economy in general, as well as the successes of Devolli Corporation in particular, as the corporation with the largest export from Kosovo to the United States.
Also, in the meeting at the State Department, there was also talk about the possibilities of increasing employment in Kosovo, so that there is no need for young people to leave the country, as well as about economic cooperation in the region.
On Thursday, in Washington DC, Shkëlqim Devolli also held a meeting with the former Prime Minister and former Minister of Defense of Israel, Ehud Barak.
There was talk about the special historical ties of the Albanians with the Jewish people, as well as about the economic development of Kosovo and the possibilities of economic cooperation with Israel.
Devolli used the opportunity to invite former Prime Minister Barak to visit Kosovo.