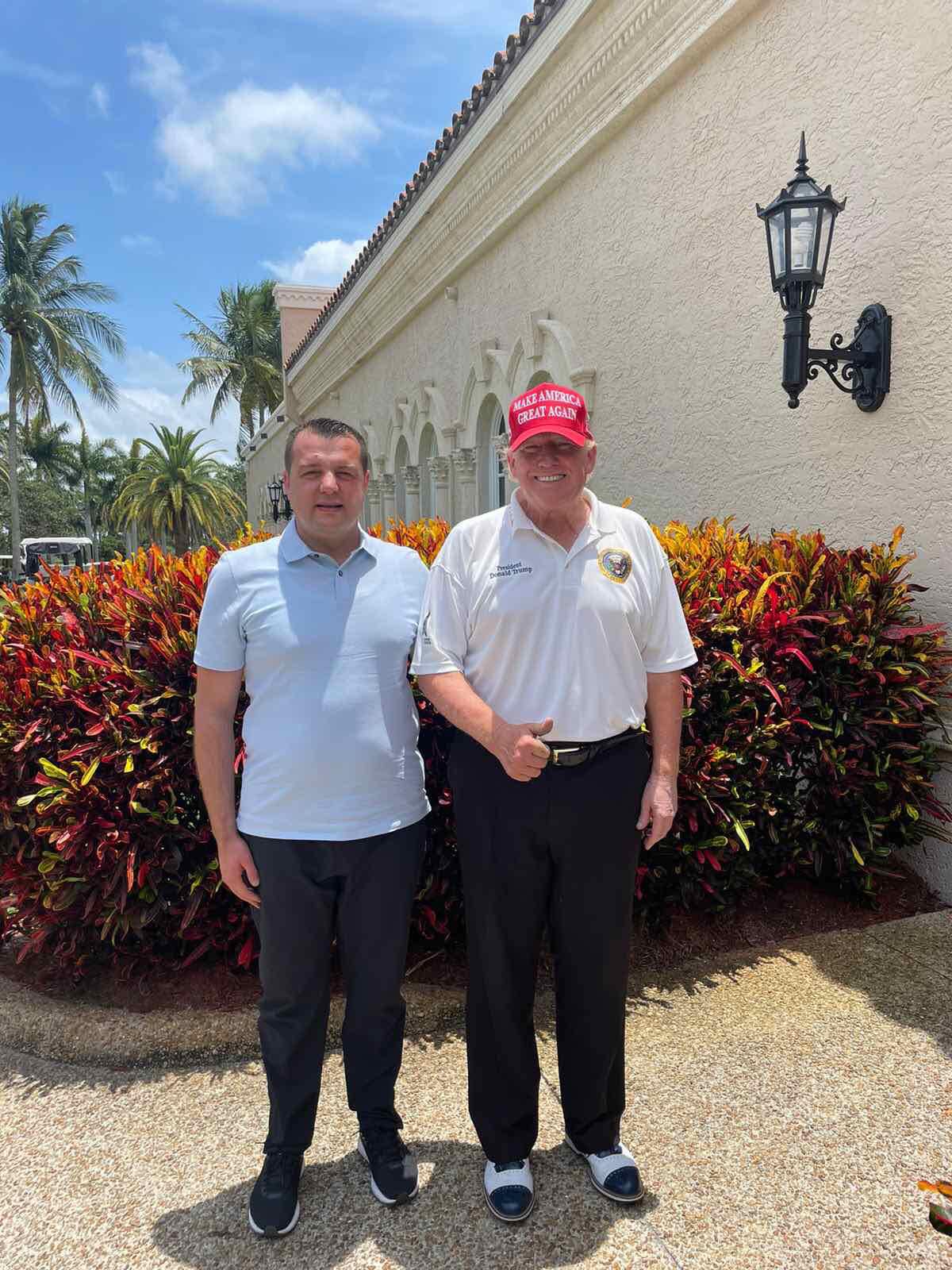 Businessman Shkëlqim Devolli meets former President Donald Trump in Florida, they talk about increasing economic cooperation
Kosovar businessman Shkëlqim Devolli met today with the former American President, Donald Trump, in Florida, USA.
The shareholder of Devolli Corporation has thanked the former American President for his commitment regarding Kosovo, expressing his deep gratitude for the position that the United States of America has historically maintained against the Albanian issue in general.
Devolli also told the former first man of the White House about the successful penetration of Devolli Corporation products in the American market, which has multiplied the Kosovar export to the USA within the last two years.
Comodita products have been especially talked about, in which case former President Trump has asked to have a 'Made in Kosovo' mattress for himself.
During his three-week stay in the USA, Shkëlqim Devolli also met with several American congressmen and senators, business representatives and institutional representatives in Washington DC and New York, with the aim of deepening Kosovo-USA economic cooperation.