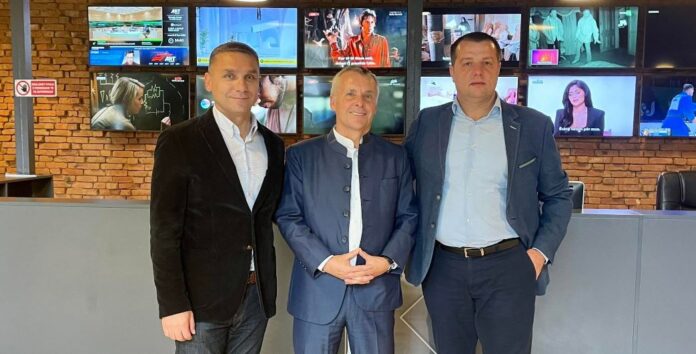 The German ambassador's visit to Klan Kosova is expected by Shkëlqim Devolli
The German Ambassador to Kosovo, Jorn Rohde, has visited the premises of the Klan Kosova media house, where he was received by Adriatik Kelmendi, General Director, and Shkëlqim Devolli.
The German diplomat was informed about the progress of work, exciting projects and planned projects on television, radio and on the Klan Kosova portal.
During the meeting, media freedom in Kosovo and media and economic competitiveness in the country were discussed, emphasizing the importance of free expression and the market economy.
Ambassador Rohde has also seen the premises of the companies that operate under the Klan Kosova complex, including the operator Art Motion and Klan Arena.