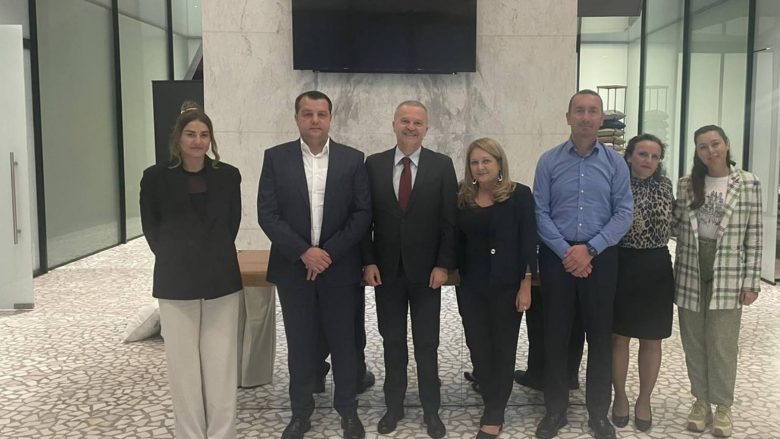 The Italian ambassador, Antonello De Riu, is welcomed by Shkëlqim Devolli at "Comodita Home", he is fascinated by the work at the factory
The Italian ambassador in Kosovo, Antonello De Riu, together with the director of the Economic Department at the embassy, Daniela De Giorgi, visited the "Comodita Home" factory.
They were received by the owner of "Devolli Corporation", Shkëlqim Devolli and the executive director of "Comodita Home", Eroll Shabi.
De Rio was shown the premises of the factory where it was informed about the production capacities and the wide range of innovative products, starting from mattresses, pillows and mattress toppers.
The hosts also informed the Italian ambassador about the export that "Devolli Corporation" makes to Europe and the United States of America.
De Riu and De Giorgi expressed their fascination with the work done at Comodita and its network of stores.
During the visit, the possibilities of cooperation between "Devolli Corporation" and Italian businesses were discussed, starting from the aspect of providing raw materials and providing machines.
The purpose of this visit was to see the potential of the corporation and the possibility of creating connecting bridges in the field of textile, food and technology.