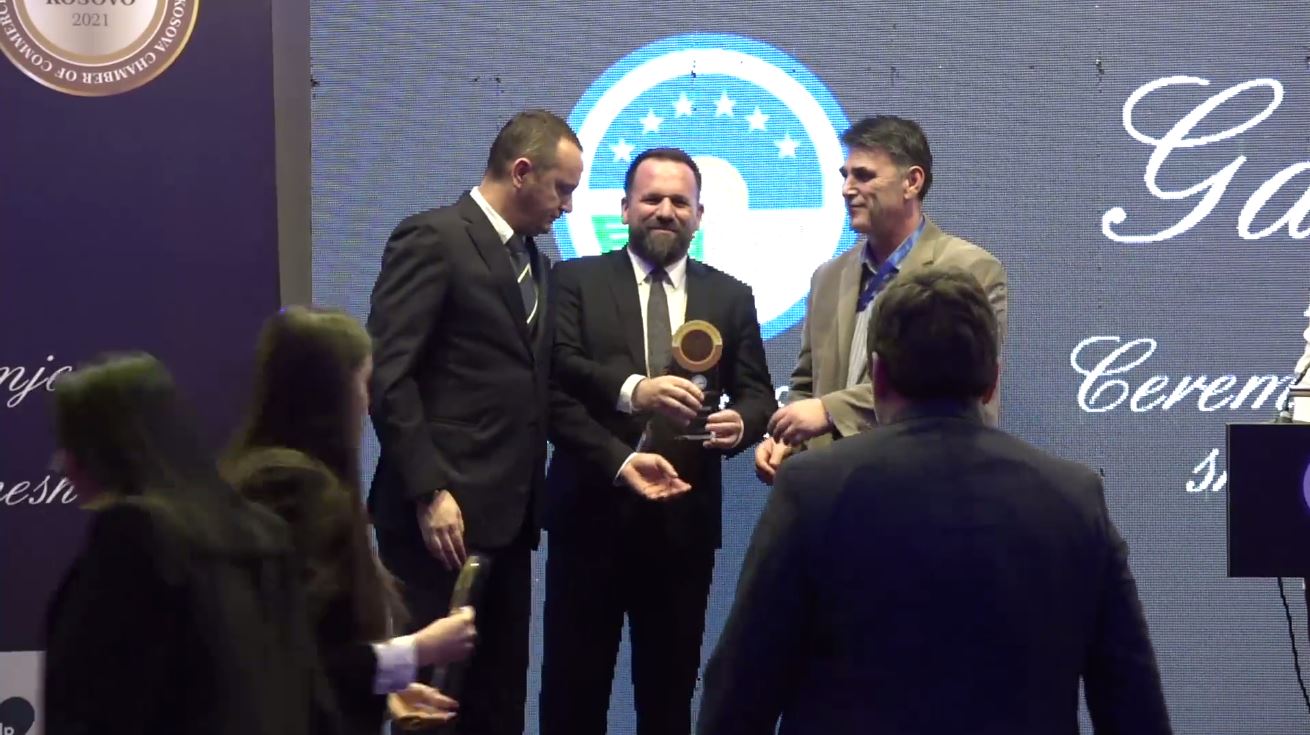 Devolli Corporation is declared the taxpayer, exporter and employer of the year 2021
Devolli Corporation has received three awards from the Chamber of Commerce of Kosovo, which has distributed the annual awards for 2021.
In this ceremony held last night, the corporation was awarded the "Taxpayer of the year 2021", "Exporter of the year 2021" and "Employer of the year 2021" awards.
The Director of the Chamber of Commerce of Kosovo, Berat Rukiqi, in front of the attendees, said that this ceremony is traditionally held to thank and share gratitude for the most successful companies in Kosovo, which he called "state builders of the country", reports Klan Kosova.
And on behalf of "Devolli Corporation ShPK", the director, Dardan Shala, said that they are honored that as a corporation they have grabbed three awards.
Devolli Corporation was also announced in 2019 as "Taxpayer of the year", until in 2020 there was no ceremony due to the pandemic.
Devolli Corporation with its companies has nearly 4,200 employees and a network of about 15,000 direct associates.
Devolli Corporation, in 2021, has set new records, maintaining the status of the leading corporation in the country.
In the past year, this corporation, with its branches in Kosovo and the world, has achieved a total turnover of about 400 million euros, of which about 200 million are exports to European countries, as well as to the United States of America. and Canada.