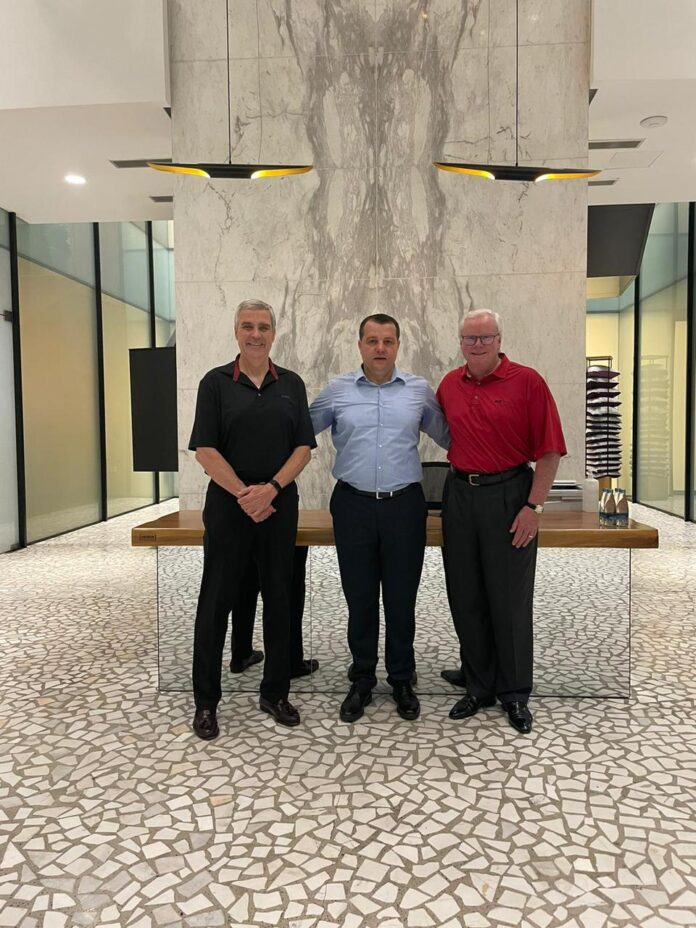 Former commander of Bondsteel, Douglas Lute visits Comodita, he is glad that this factory exports many products to America
The former commander of the American contingent of KFOR in Kosovo and of the Bondsteel camp, in 2001, General Douglas Lute visited the mattress and mattress factory, Comodita in Gjakovë.
---
He, along with Ed Rogers, a marketing expert and former adviser on these issues in the electoral team of former president George W. Bush, have seen closely the production process and the spaces of Comodita.
The two Americans were welcomed on this visit by the owner Shkëlqim Devolli and the management staff of Comodita, a factory that exports the vast majority of its products to the country where Lute and Rodgers come from, i.e. to the USA, Klan Kosova announces.
The hosts and guests talked and were very interested in the successful activity of Comodita, in particular, but also in the relations, especially the economic ones, between America and Kosovo. They said they are interested in seeing even more Comodita exports to the US and vowed to do everything we can, now as businessmen, to make this happen.
Comodita is the second largest mattress factory in the world, and the largest exporter in Kosovo.
This factory has become a "mandatory" station for the visits of high-ranking guests who come to Kosovo, but also of ambassadors of powerful countries of the world, in our country.
Two days ago, the Ambassador of Norway in Kosovo, Jens Erik Grondahl, was here for a visit, who was also welcomed by the owner Shkëlqim Devolli. Even the Nordic guest, like the Americans now, was impressed with what he had seen at Comodita and stated that the size and production capacities of this factory had left an extraordinary impression on him.