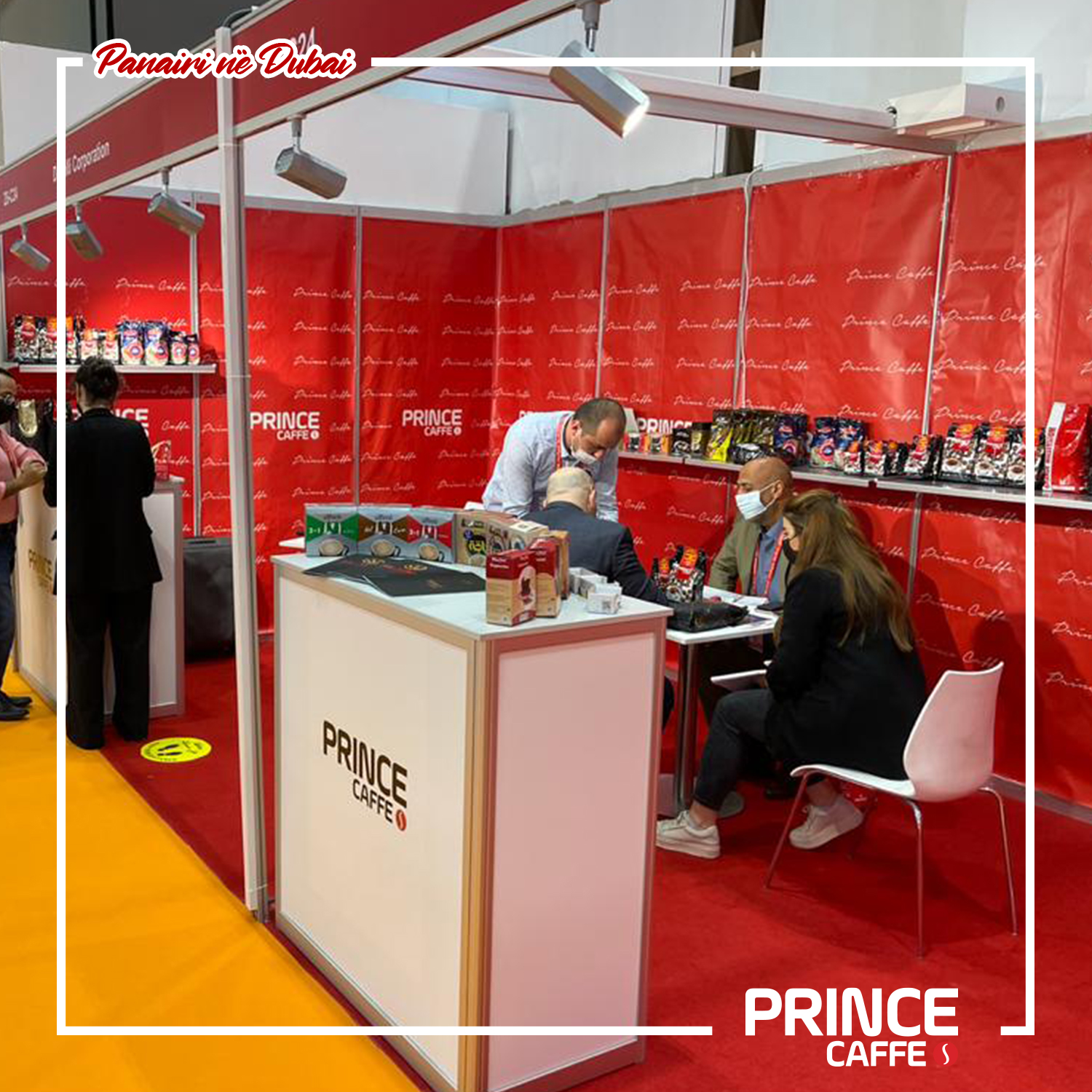 PARTICIPATION IN THE FAIR "DUBAI WORLD TRADE CENTER"
In Dubai, one of the biggest world trade center is opened the largest fair on the world. With the participation of 2,500 companies from 85 countries, including some of the most prominent brands in the world.
This fair presents the main and latest market trends on food and beverages and aims to highlight the latest innovations, models and revive communication links between thousands of leading manufacturers in the sector for five consecutive days (February 21-25) .
This fair aims to connect people, products and ideas from all over the world through prestigious international presentations and conferences that will take place during these days.
This year, among the companies present is also Devolli Corporation with products: Prince Turkish Coffee, Prince Instant and Prince Espresso.
Prince Caffe, has exhibited the entire range of coffee products in this fair, products that with their quality have found great interest of visitors to this year's fair and offering a very good opportunity and to realize new contracts which will enable the expansion of the extension even more in the international markets.
Also, during this fair, the presentation of the company's products with its quality has found great interest and support of various international and local visitors.
Including the visit of the Kosovo Ambassador to the United Arab Emirates - Avni Arifi together with various Arab investors.