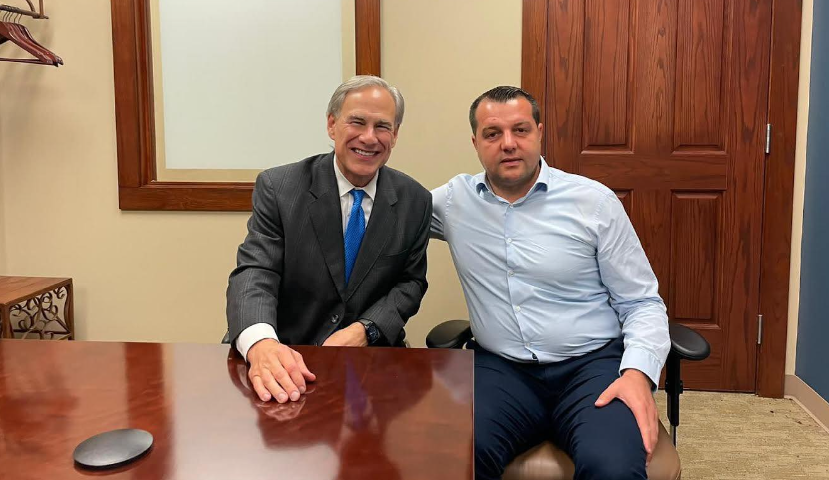 Shkëlqim Devolli meets Texas governor Greg Abbott, they talk about increasing Kosovo-USA cooperation
Kosovar entrepreneur Shkëlqim Devolli has met in the USA with the governor of the state of Texas, Greg Abbott.
At the meeting in Houston, the shareholder of Devolli Corporation discussed with the first of Texas about the business of the corporation he leads and the investments that are being made in the United States of America.
Shkelqim Devolli has located the logistics and distribution center of Devolli Corporation's business for the US territory in Texas. Governor Abbott assured Devolli that they are interested in deepening economic cooperation with Kosovo. He also expressed himself very satisfied with the quality of Devolli corporation's products.
Devolli Corporation is further expanding the market in the United States of America, where the mass export of mattresses and other articles of the Comodita brand continues, while it is also present with the other brand Prince Coffee House.