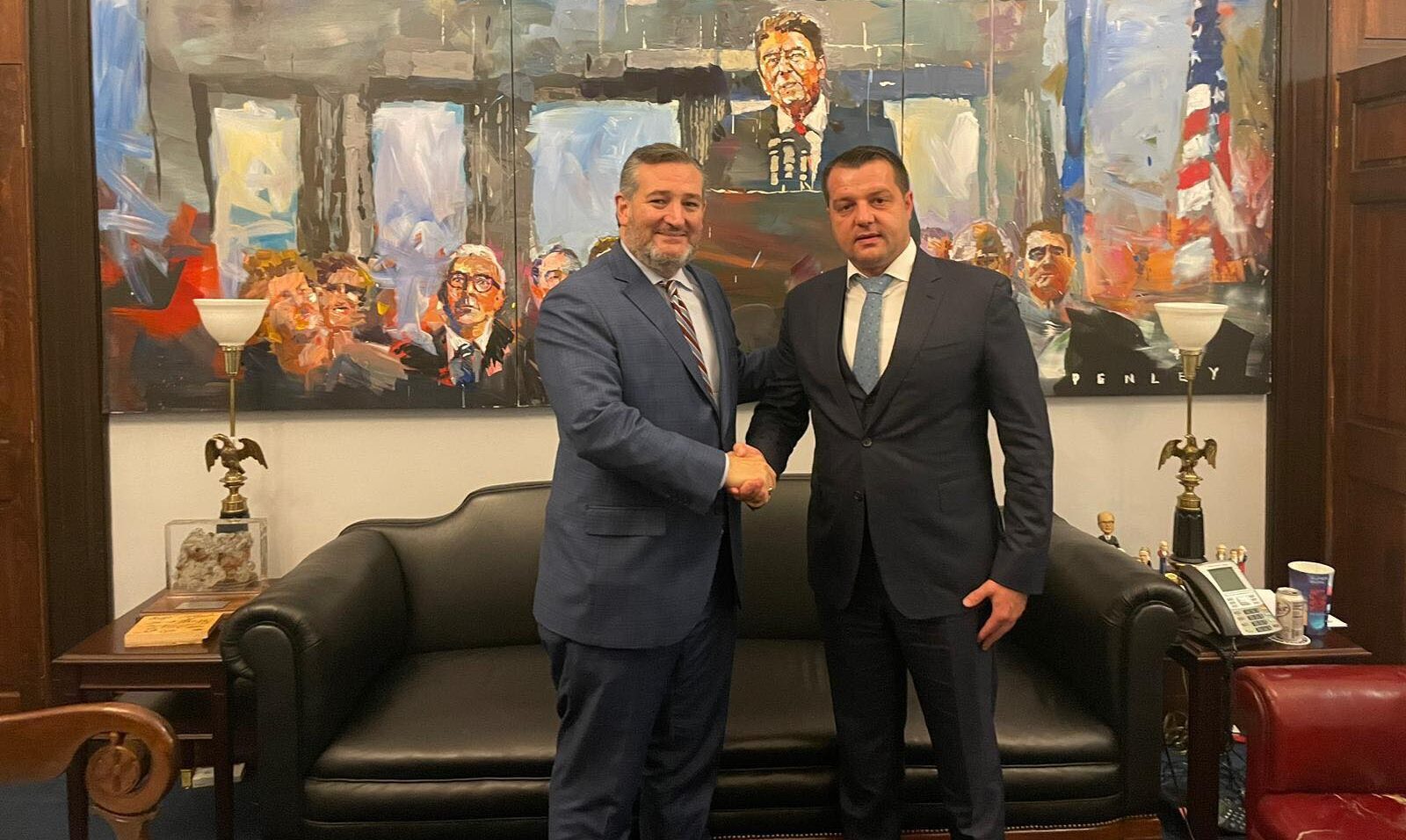 Shkëlqim Devolli meets American Senator Ted Cruz, Kosovo and the USA have special relations between themselves
One of the most popular politicians in the USA, Ted Cruz, hosted the Kosovar businessman, Shkëlqim Devolli, in a meeting at the Senate offices.
The head of one of the largest corporations in Kosovo, Devolli Corporation, spoke to the Texas senator about the special relationship between the Kosovar people and the American people.
Also, the topic of discussion was the extension of the Kosovar corporation's products in the USA, with special emphasis on the products already popular in the American market - Comodita's mattresses.
Senator Cruz, who had been in the race to win the Republican nomination for president of the USA, has wished Devolli further success in business across the Atlantic.
Shkëlqim Devolli has placed the logistics and distribution center of the "Devolli Corporation" businesses for the American territory in Texas.
During his stay in the USA, he also had a meeting with the Governor of the state of Texas, Greg Abbott, with whom the topics of economic cooperation between the USA and Kosovo were discussed.
Last year, "Devolli Corporation" had a total turnover of about 400 million euros, of which about 200 million were exports to the USA.
With over 4,500 employees, in several business and production units, this corporation has been announced as the largest employer and the largest taxpayer in Kosovo.