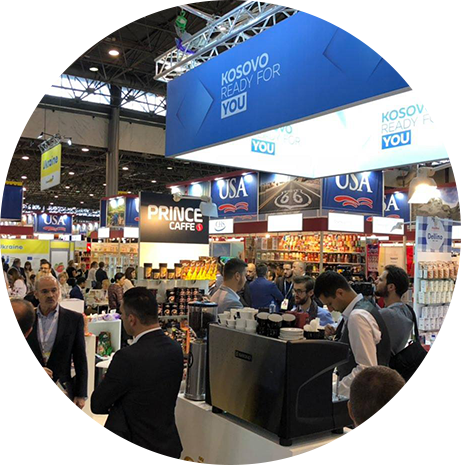 THE TRADITIONAL FOOD RETAILER SIAL 2018 IN PARIS
DEVOLLI CORPORATION AT THE TRADITIONAL FOOD RETAILER SIAL 2018 IN PARIS…
Read More
Prince Strong & Rich
TV Commercial for Prince Coffee Strong & Rich with the hip hop artist Ledri Vula..
Good or bad, good or bad weather, lover or lonely, classic or modern … Prince Espresso Nothing more
INSTANT
Devolli Prince Coffee Brings even newer products to the brand new Prince Instant
Customs Terminals
Tradition, credibility and success of ``Devolli Corporation`` followed with the opening of the Customs Terminal offering high-level European services.
Within the industrial complex of "Devolli Corporation" is located Customs Terminal, built according to European standards. The terminal has a space of 21,000 m², where more than 50 businesses, various offices are located, offering various services such as:
Customs clearance agency, banks, insurance companies, customs offices and other companies.

To offer terminal services, "Devolli Corporation" has a multi-year contract with Kosovo Customs Authority.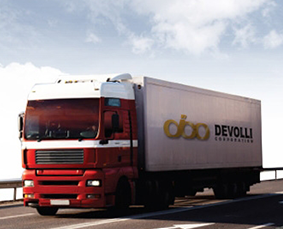 Prince Coffee Shop
Nji zinxhir lokalesh kafeje filloi një dekadë ma përpara nga Devolli Corporation dhe ndryshoi mënyrën e t'mendumit për kafe n' Kosovë.
With coffee culture imported from the old world, where coffee was considered a large or small macchiato, today there are more than 50 coffee recipees prepared by trained staff at Princeton Coffee House. Prince Coffee House is daily need for local cafes addicts in every community they serve. A place of despair, which bonuses that for a while forget the daily stresses of my life, a comfortable place for me to meet with enough, indulge in my company, with the taste of the many coffee and the various specialties of ' cakes and snacks. The main feature of the PCH is hospitality, guests have a choice, and we do not want them to feel less than a particular one . Every time, it is a driving force for development wherever it is and wherever it will be. Behaviors and actions, the Prince boss more than just a name or a product. He represents everything we boast! So we believe that what we boast about is a quality of positive energy stretching from Prince Coffee House to the whole world! With the number of points faded so far, PCH is the chain of Albanian boutiques but the big one!#shihemiteveni
Visit our We Site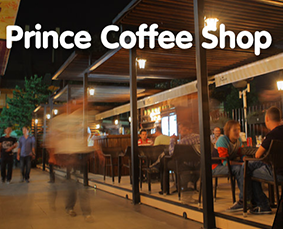 DLS - Distribution
Devolli Corporation, among its many basic activities, has developed and adopted a very modern distribution system that has spread throughout the entire territory of Kosovo.
The main purpose of creating such a distribution network has been and remains to meet customer requirements for Devolli Corporation products and to enable the application of modern distribution strategy at any point in all parts of Kosovo. Devolli Corporation's distribution philosophy is to overcome customer expectations by serving high quality products, services and values. From order to delivery, Devolli Corporation stands a step ahead using innovative techniques in order to serve customers as best as possible. Today, Devolli Corporation owns a fleet of over 100 vehicles including:
Heavy trucks (10 t and 20 t)

Distribution Compartment (3.5 tons) and

Small pick-up vehicles
Customer satisfaction is the reference point of Devolli Corporation, which is also the key to continued success and achievements.
Visit our Web Site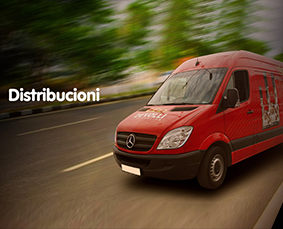 Contact Us
Our Contact Details
Devolli Corporation
Adress: Zahir Pajaziti n.n.
30000 Peja , Kosovo
Tel : +381 39 434 591
Fax : +381 39 433 411
[email protected]
Contact Us Now