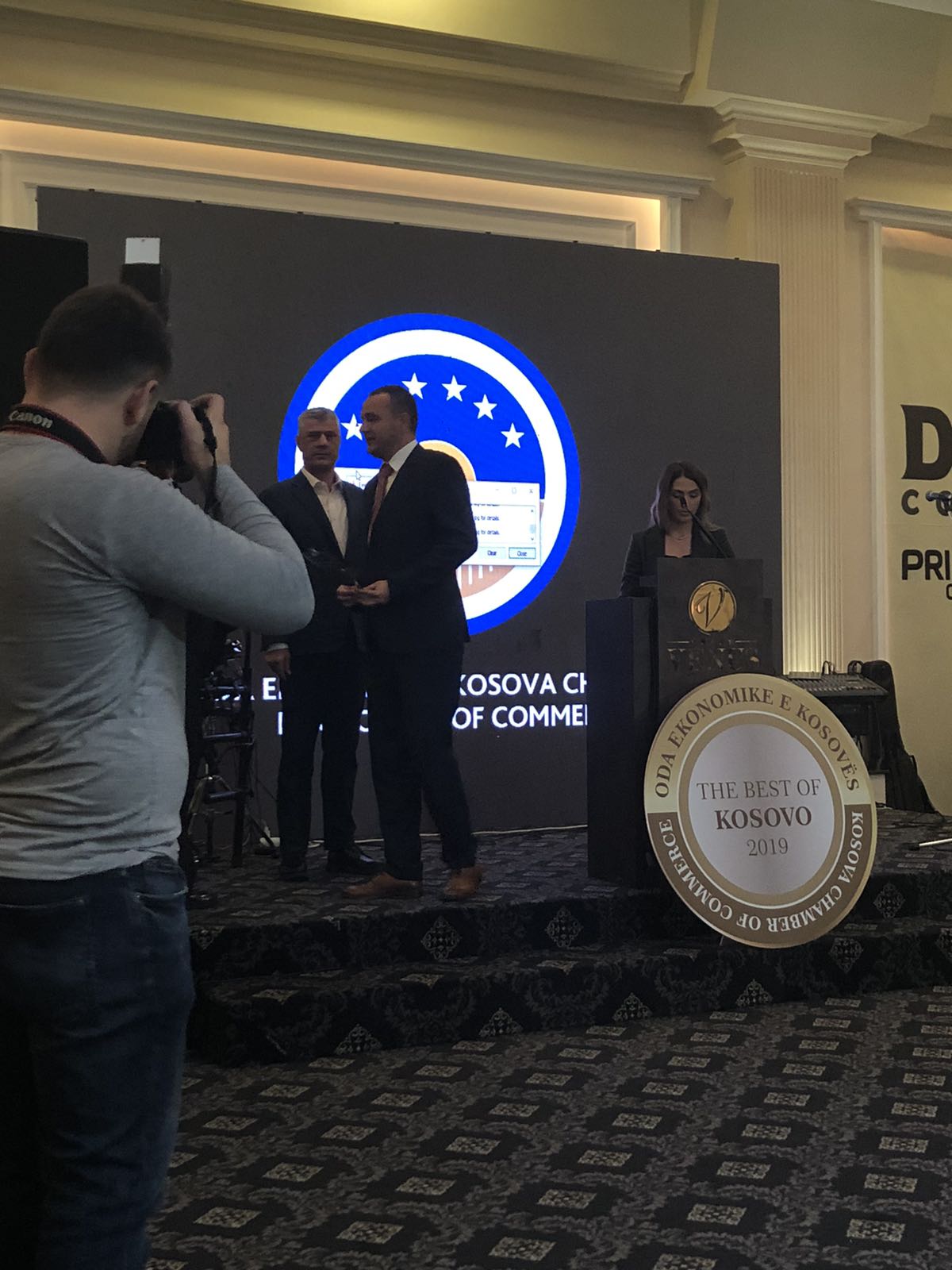 Devolli Corporation Tax payer for the year 2019
Kosovo Chamber of Commerce (KCC) has awarded awards to taxpayers, exporters and employers of 2019. Devolli Corporation in this ceremony was awarded the "Payer Tax of 2019" award.
Devolli Corporation with its companies employs over 2,000 employees and over 15,000 associates.
This award on behalf of Devolli Corporation is accepted by one of the representatives of the Corporate Management Board.