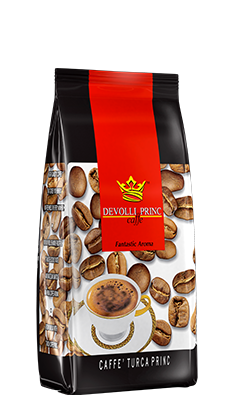 Prince Caffe is composed by the finest coffee beans, with it's unique recipe and designed for those who enjoy the strong and traditional coffee flavor, dark with delicious cream and aroma.Today Devolli Prince Caffe is the best selling product in Kosovo .It is also sold in the region (Ballcans), as well in EU countries and Usa. A cup of Prince Turkish Caffe is an irreplaceable commitment to friendship, love, taste and tradition…We are proud to carry this tradition with Prince Caffe , a coffee that is rooted in Kosovar homes more than any other coffee product.Due to the layer of cream it makes, Devolli Prince Caffe stays warm for a longer time ,enduring the pleasure of drinking.The pleasure of drinking Turkish coffee has only one synonym. It is, LEZET (Turkishdelight) and FRESHNESS.The success of Devolli Prince Caffe is based on the carefully selection of the wolrd's finest coffee beans which are roasted, blended and packaged in a quality packaging that contains aroma, taste and freshness.We at Devolli Prince Caffe believe that there is nothing better than a warm cup of PrinceCaffe
Visit The Web Site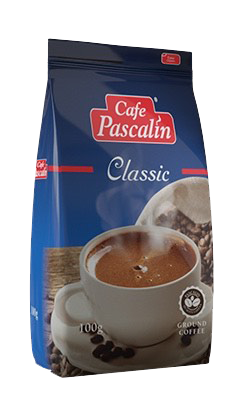 Pascalin is the new brand of Devolli Corporation's large family. Buying this brand, Devolli Corporation now supplies Kosovo and Macedonia with this type of quality coffee. Now, Pascalin coffee comes in the market with three different packages; with 100gr, 200gr and 500gr. Made from the finest coffee beans, Pascalin is what you need and satisfies you every time you taste it. The long tradition of this corporation in this field proves and reinforces the quality of this coffee that is now offered to customers at various points of sale.
Visit The Web Site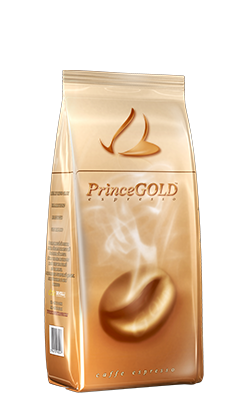 Espresso gold is a wonderful blend, using Italian style of roasting coffee. With our expertiseand technique in the coffee industry, you can expect nothing but sweet, aromatic and quitedelicious espresso. With its good taste that gives it pleasure, gold espresso serves quite wellespresso, cappuccino, or macchiato, becoming even better with its cream.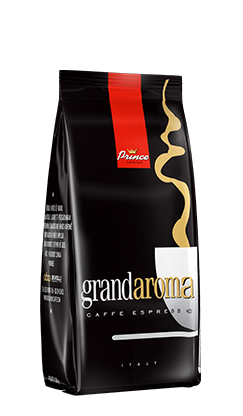 Grande Aroma is a unique blend of premium quality roasted coffee with ground coffee, made from a variety of carefully selected coffee beans with a pleasant aroma and taste. Grande Aroma makes the perfect coffee cream or espresso cream. It also makes pleasant aromatic coffee when it is served to you by the professionals.
INSTANT
Devolli Prince Coffee also brings the newest Prince Instant brand new products
Customs Terminal
The tradition, reliability and success of "Devolli Corporation" followed with the opening of the Customs Terminal providing high quality European services.
Inside the Devolli Corporation industrial complex is the Customs Terminal, built to European standards. The terminal has a space of 21,000 m² where more than 50 different businesses, offices are located, offering various services such as:
Customs clearance agencies, banks, insurance companies, customs offices and other companies.

To provide terminal services, "Devolli Corporation" has a multi-year contract with the Kosovo Customs Authority.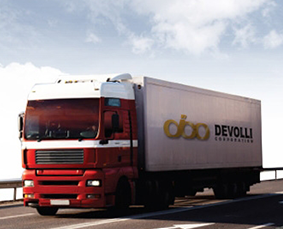 Prince Coffee Shop
A chain of coffee shops started a decade ago by Devolli Corporation and changed the way of thinking about coffee in Kosovo.
With imported coffee culture from the old world, where coffee was considered a big or small macchiato, today there are more than 50 coffee recipes prepared by the staff at Prince Coffee House. Prince Coffee House is the daily need for local coffee addicts in every community where they serve. A desirable place that made you forget about the daily stresses of my life for a while, a convenient place to meet with friends, enjoy my company, enjoy great coffee and different specialties. cakes and pastries. The main feature of PCH is the hospitality, the guests have a choice, and we don't want them to feel less than special. Every time with a growth-promoting presence wherever it serves and wherever it will appear. Behaviors and actions make Prince more than just a name or a product. He represents everything we do! So believe us, what we do, weave a quality of positive energy that extends from Prince Coffee House around the world! With the number of points opened so far, PCH is the largest Albanian chain in the region! #shihemiteveni
Visit The Web Site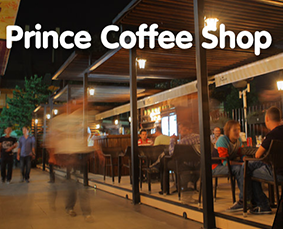 DLS - Devolli Logistic System
Devolli Corporation, among many of its core activities, has developed and adopted a very modern distribution system that extends throughout Kosovo.
The main purpose of establishing such a distribution network has been and remains the fulfillment of customer requirements for Devolli Corporation products as well as enabling the application of modern distribution strategy at any point in all parts of Kosovo. Devolli Corporation's distribution philosophy is to exceed customer expectations by serving high quality products, services and values. From ordering to delivery, Devolli Corporation stands a step ahead by using innovative techniques to serve its customers as efficiently as possible. Today Devolli Corporation owns a fleet of over 100 vehicles including:
Heavy Trucks (10t and 20t)

Small Trucks  (from  3.5t), and

Small vehicles, such as pick-up
Customer satisfaction is the benchmark of Devolli Corporation which is also the key to continued success and achievement.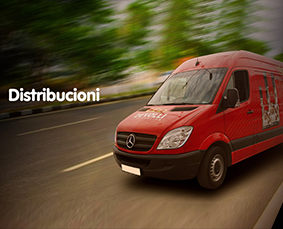 Devolli Corporation
Address: Zahir Pajaziti n.n.
30000 Peja, Kosovo
Tel.: +383 39 434 591
Fax : +383 39 433 411
[email protected]
Contact Now