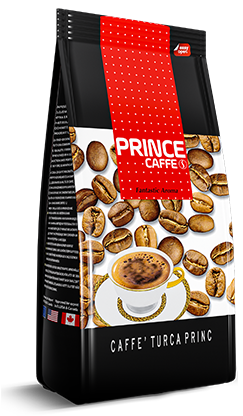 It is an original mix of original and selected beans of coffee, in compliance with unique recipes and designed for those who enjoy strong and traditional taste of coffee, black with tasty cream. It is the most sold product from the Devolli Princ Caffe and the most sold coffee product in our country. It is sold in regional countries as well. A cup of Turkish coffee is an irreplaceable embodiment of friendship, love, taste and tradition... We are proud that we hold to this tradition with Devolli Princ Caffe Turke, a coffee that is ingrained in Kosovar homes more than any other coffee product. Due to the cream layer it makes, Devolli Princ Caffe Turke remains warm for a longer time, enduring the pleasure of drinking it. The pleasure of drinking our Turkish coffee has only one synonym. It is, LEZET (Turkish-pleasure) and FRESHNESS. The success of Devolli Princ Caffe Turke is based on the beans of highest qualify of world coffee that are carefully selected, roasted, blended and packed in a qualitative packaging that contains flavour, taste and freshness. We at Devolli Princ Caffe believe that there is nothing better than a warm cup of Devolli Princ Caffe Turke.
Visit the Website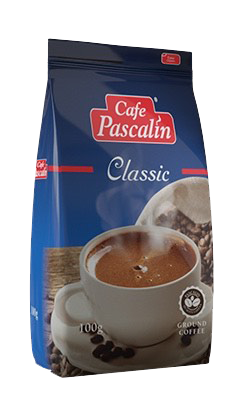 Pascalin is the new brand of the large Devolli Corporation family. By purchasing this brand, Devolli Corporation now supplies Kosovo and Macedonia with this type of quality coffee. Now, Pascalin coffee comes in the market with three different packages; with 100gr, 200gr and 500gr. Made from the finest coffee beans, Pascalin is what you need and pleases you whenever you taste it.
Visit the Website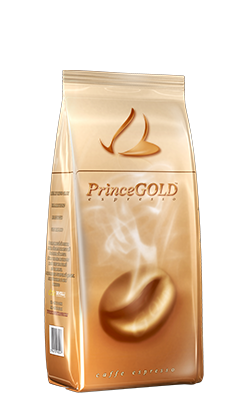 Espresso gold is a wonderful mix, and is roasted in Italian style. With our expertise and technique in coffee industry you cannot expect anything else other than a sweet espresso, aromatic and very tasteful. With its wonderful and pleasure providing taste, gold espresso is served very well as espresso, cappuccino or macchiato. Its cream makes it even better.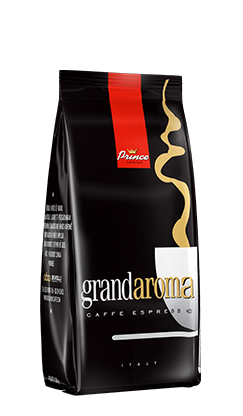 Grande Aroma is a special mix of roasted coffee of premium quality with blended coffee, made of carefully picked beans with pleasant taste and flavour. Grand aroma makes wonderful coffee or espresso cream.
INSTANT
Prince Caffe brings the newest products to the new Prince Instant brand
Customs Terminal
Tradition, trust and success of "Devolli Corporation" continued with the opening of Customs Terminal that provides services of the highest European quality.
Tradition, trust and success of "Devolli Corporation" continued with the opening of Customs Terminal that provides services of the highest European quality.
The terminal is located inside the industrial complex of "Devolli Corporation", built in accordance with European standards.The terminal has a surface of 21.000 m² and hosts more than 50 businesses and offices that provide a wide range of services:

Customs agencies, banks, insurance companies, customs offices and other companies.

In order to provide terminal services, "Devolli Corporation" has signed a longterm contract with Customs Authorities of Kosova.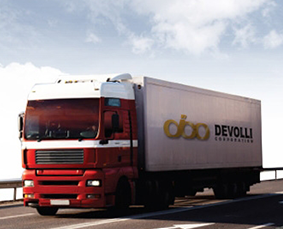 Prince Coffee Shop
A chain of coffee shops started a decade ago by Devolli Corporation and changed the way we think about coffee in Kosovo.
With coffee culture imported from the old world, where coffee was considered a big or small macchiato, today there are more than 50 coffee recipes prepared by the training staff at Prince Coffee House .. Prince Coffee House is daily need for local coffee addict in each community where it serves. A desirable place, which makes you forget for a while the daily stresses of life, a comfortable place to meet friends, enjoy with your friends, the taste of many coffees and various specialties. cakes and pastries. The main feature of PCH is hospitality, guests have a choice, and we do not want them to feel less than special. Every time with a stimulating presence for development wherever it serves and wherever it will appear. Behaviors and actions make the Prince more than just a name or a product. He represents everything we do! So trust us, what we do is weave a quality of positive energy that extends from Prince Coffee House, all over the world! With the number of points opened so far, PCH is the largest chain of Albanian bars in the region! #shihemiteveni
Visit the Website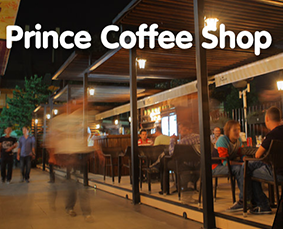 DLS - Devolli Logistic System
Among other basic activities, Devolli Corporation has developed and adopted a modern distribution system that covers all of Kosova.
The main objective of this network is to fulfill the requirements of customers for products of Devolli Corporation. Distribution philosophy of Devolli Corporation is to go beyond expectations of clients, by providing high quality products, services and values. From order to distribution, Devolli Corporation is always a step ahead by using innovative techniques in order to better serve its clients. Today, Devolli Corporation owns a transport fleet of more than 100 vehicles including:
Heavy trucks (10 t and 20 t)

Distributing vans (of 3,5 t) and

Small pick up cars
Customers' satisfaction is referent point for Devolli Corporation. It is the key to the continuous success and achievements.