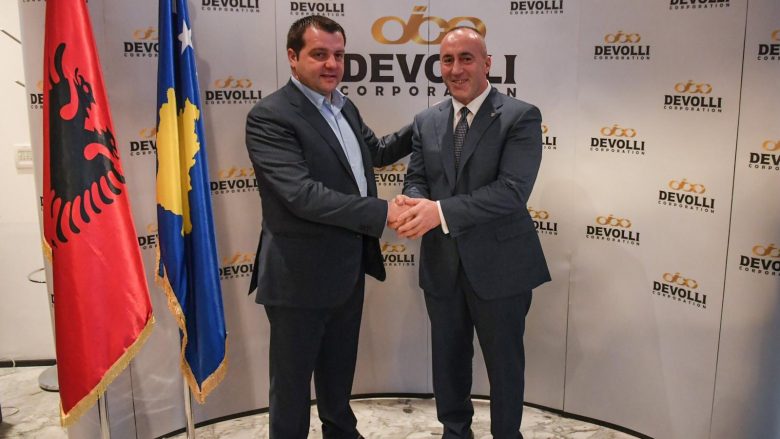 Prime Minister Haradinaj visits Devolli Corporation
The prime minister, Ramush Haradinaj, who was accompanied by the advisors, the economic was on the official visit to the Devolli Corporation.
During a meeting with the owner of the company Shkelqim Devolli. The Prime minister laid out the economic plan of the government that he leads noting that the year 2019 will be the year of the economy.
The owner of the Devolli Corporation, Shkelqim Devolli express gratitude and to thank the Prime minister Led to the support, and the support they give entrepreneurs the local.
Devolli presented to the Prime minister of the projects undertaken by the company in the year of 2018, as well as projections to the year 2019.
During the meeting all together it was agreed that there should be better coordination between government institutions and local businesses in the way the economy is, local to this even higher