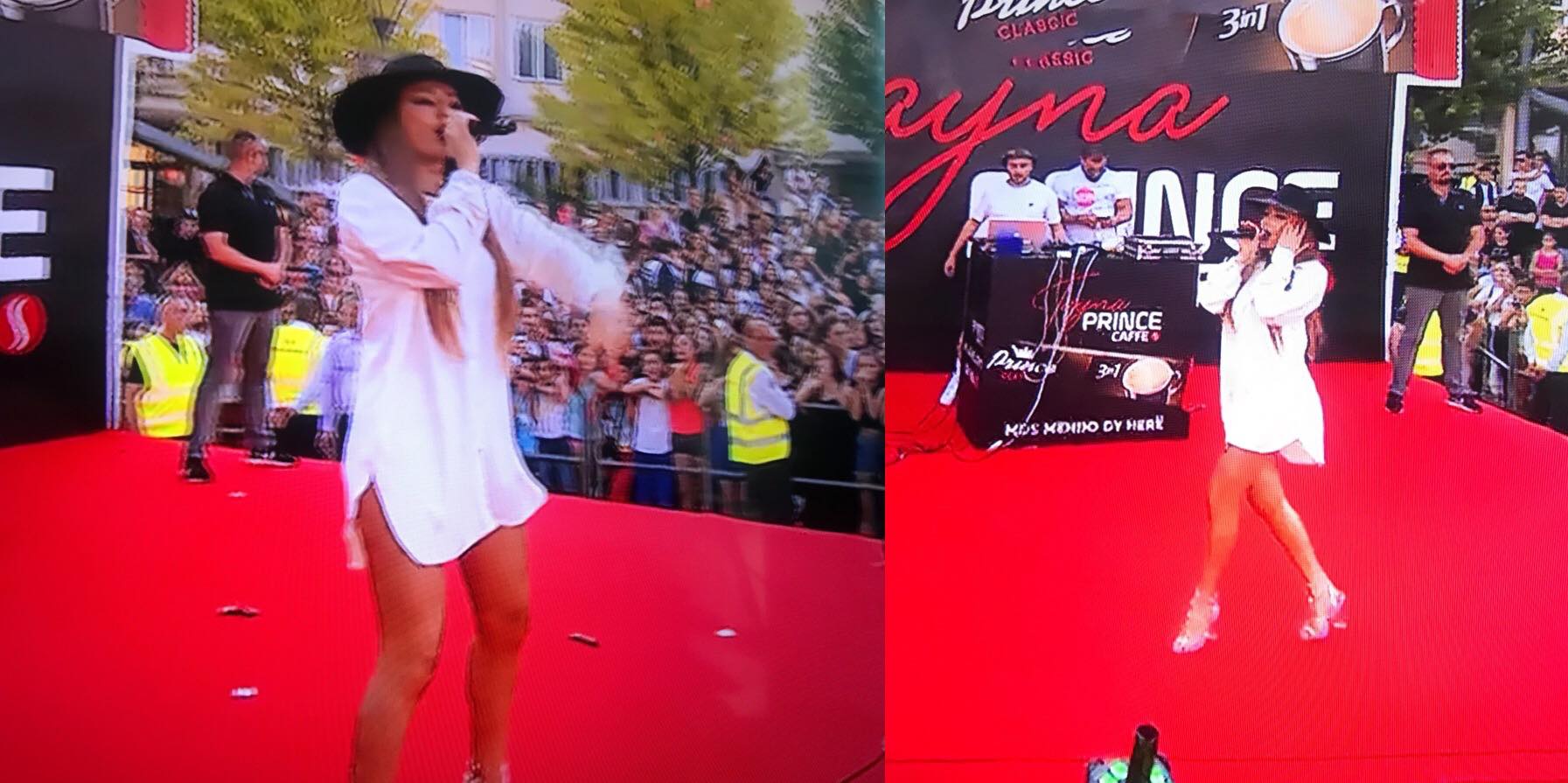 Tayna's performamnce in the city of Pristina
Renowned rapper Tayna has donated a 'fiery' performance to the public in Pristina Square.
Tayna has become the image of the well-known Kosovar company 'Prince Instant' and has also donated a free concert, Indeksonline writes.
Apart from appearance, the rapper has also created an extremely electrifying atmosphere in front of large numbers of fans who had gathered to watch the famous rapper closely.
Tayna sang some of her hits, until she was welcomed by applause from the crowd.
Remember that Tayna will also shoot some commercials during the contract period with 'Prince Caffe'.