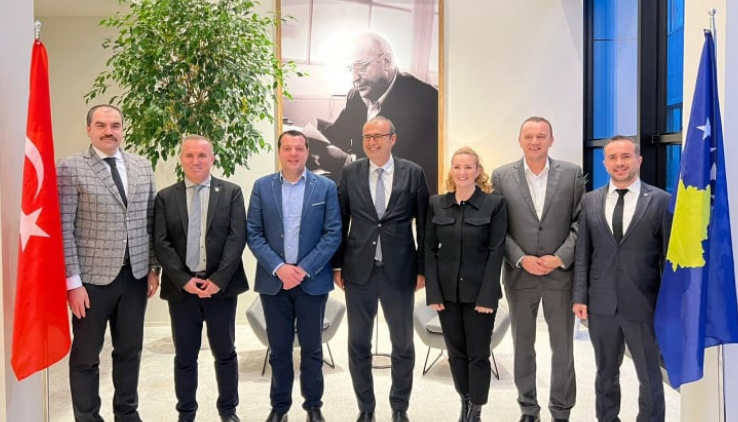 The Turkish ambassador visits Devolli Corporation: Free trade between countries, opportunities for deepening cooperation
The Ambassador of Turkey in Kosovo, Çagri Sakar, together with his colleagues, stayed today for a visit to the new premises of Devolli Corporation in Pejë, where he was received by the founder Shkëlqim Devolli.
The Turkish ambassador, while following the process of preparation and packaging of Prince coffee, spoke about the possibilities of deepening the cooperation between Turkey and Kosovo in the field of business.
"We are happy about the ever-growing cooperation between Kosovo and Turkey. Kosovo has started to use the free trade agreement with Turkey and today in the Turkish market there are more and more products from Kosovo. I want to see this cooperation grow every day", said Ambassador Sakar.
The Devolli shareholder thanked the ambassador for the visit, also telling him about the activity of Devolli Corporation units in Turkey.
"Turkey is a friendly country of Kosovo and we have felt this in the cooperation we have. We are happy that soon the first bar of 'Prince Coffee House' will open in Istanbul, to continue of course with other bars and collaborations", said Devolli.
The Turkish ambassador wished to meet in Turkey soon with the representatives of Devolli Corporation, to deepen the cooperation.