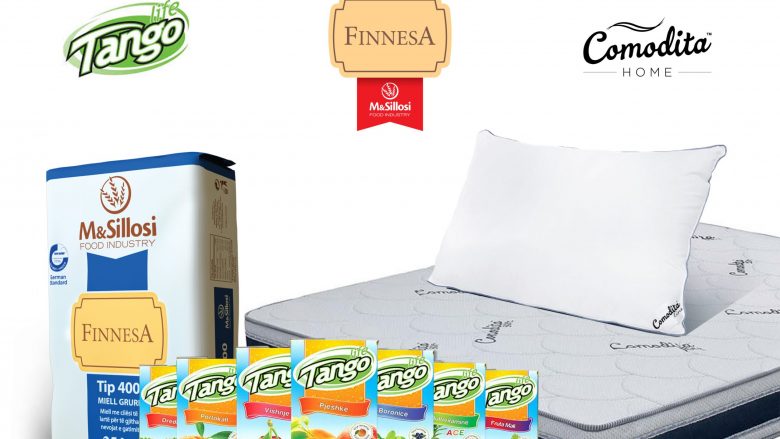 Devolls and Elkos donate half a million euros in items for the people of Kosovo
The three largest business companies from Peja, Devolli Corporation, Devolli Group and Elkos Group have joined forces to donate food items and other products to citizens at a time when Kosovo is facing the Covid-19 virus pandemic.
Under the motto "Businessmans of Peja for Kosovo", today will begin distribution of packages containing 300 tons of Finesa flour, 33 pallets of "Vita" milk, 33 pallets of "Tango" juices.
In addition, "Comodita" has offered the Government of Kosovo the amount of 100 thousand protective masks, one thousand mattresses and five thousand pillows, for the needs of prepared quarantines, or other emergency situations according to the needs of the country.
The donation of food parcels, worth about 500,000 euros, will be made to various settlements of Kosovo, according to a set schedule, in order to benefit as many families as possible.
A press conference of representatives of the "Peja Businessmen for Kosovo" initiative is held at 4:00 pm in Peja.
Devolli Corporation, Devolli Group and Elkos Group wish that the situation with the coronavirus be overcome as quickly and as easily as possible and that the citizens of Kosovo do not suffer from shortages in supplies of vital items.